UCLA Anderson Forecast in Partnership with the Center for MEMES Presents
March 2015 Economic Outlook
"There's no business like show business" is never so true as it is today in California. This signature industry has been and continues to be a driver of economic growth and vitality. But for how long? Big financial incentives from New Mexico, Georgia, Canada and elsewhere are chipping away at California's competitive advantage. From digitization, to subsidies, to cyber attacks, the industry is in flux. In this conference, experts from across the spectrum of entertainment will discuss the important trends and what they mean for the local economy and the industry.
Agenda
12:30-1:30pm
Registration
1:30-1:35pm
Welcome and Introductions
1:35-2:35pm
UCLA Anderson Forecast for the Nation, State and L.A.
Will the collapse in oil prices propel the economy forward?
Are we still on track for a 5% unemployment rate?
Are wages really on the rise?
Will California continue to outperform the U.S.?
Is "one-size-fits-all" regulation obsolete in California?
What has happened for production and employment of the motion picture industry in Los Angeles and other parts of the nation?
2:35-2:45pm
Introduction of the Special Topic
2:45-3:15pm
A Conversation with Peter Guber, Chairman and CEO of Mandalay Entertainment
3:15-3:30pm
Break
3:30-4:00pm
Panel 1: Returning Home - What Can L.A. and the Region do to Remain Competitive?
4:00-4:30pm
Panel 3: Gone With the Wind - Entertainment in the Digital Age
4:30pm
Wrap-Up and Closing

Price: $195 $125
Registration Code:
UCLA0315

Important: Space is limited. Online registration closes 11:59pm, 3/10/2015.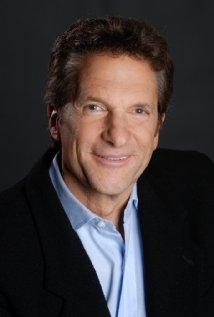 Keynote Speaker


Speakers:


Visit our website to view additional information www.uclaforecast.com